Our sixth robot competition was held back at Jack Lund Schofield Middle School in Las Vegas. We had 28 robots competing in the 6 different events, including our new Walking competetion.
The Best Of Show award went to Bruce Romeo for Disco Boy. We would like to thank the following sponsors for their gracious prize dontations: [![Pololu](/sponsor_banners/pololu.gif)](https://www.pololu.com/)
Line Following Results
We had 13 robots competing in this event. Robots had to make 3 laps around the track without falling off, and were given 2 chances to do this. We started with preliminary races to determine the top 4, and then had a single elimination bracket to pick the winners. The line following track had 12 straight tiles, and 24 curve tiles, for a total 3 lap length of about 2821 cm.
Mini Sumo Results
We had 4 entrants in the mini sumo event. The bots were randomly selected for a single elimination bracket of best 2 of 3 battles.
Walking
We had 4 competitors in our first ever Walking event. Bots had to walk 3 feet to the edge of a board.
Dead Reckoning
We modified our Dead Reckoning contest for this competition to have the bot drive to a line, then follow that line, then return to is starting spot.
Line Maze Results
We had 2 competitors in the Line Maze event. See video of CD Bot's second run at
You Tube
.
Pool Race Results
We only had one entrant, but it was able to handle the course.
Event pictures
Here are a few pictures from the event.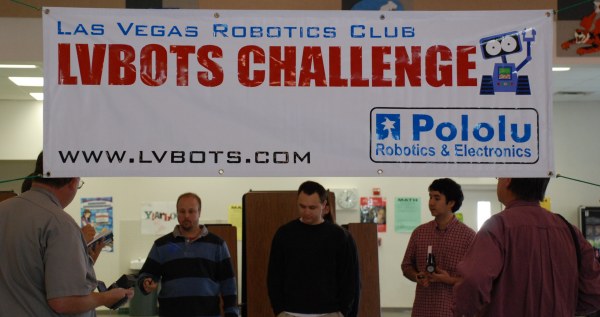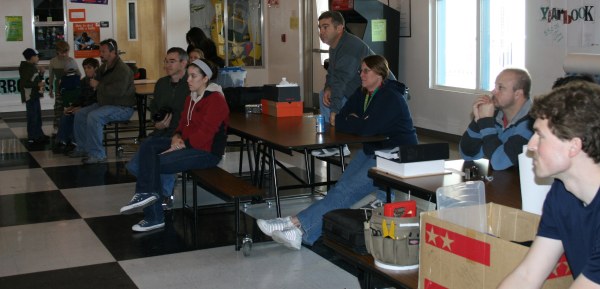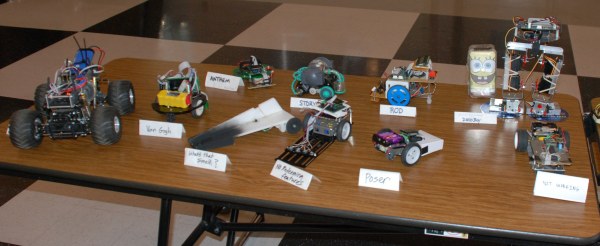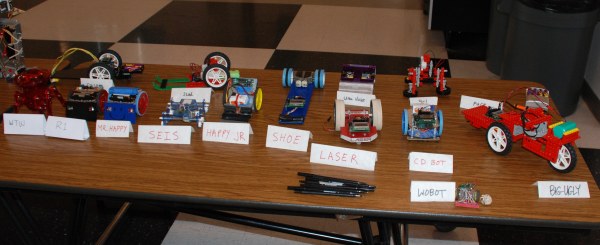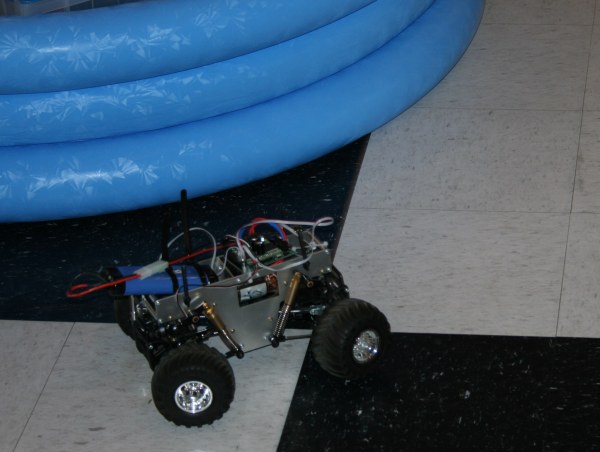 Road Rage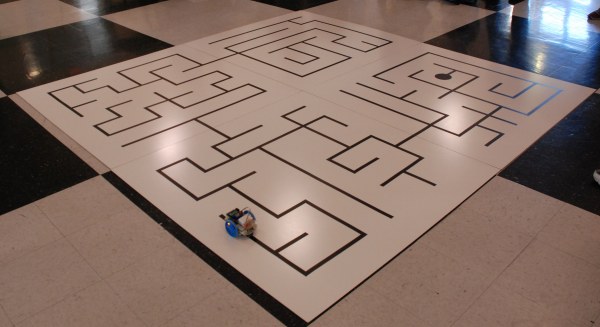 CD Bot on the Line Maze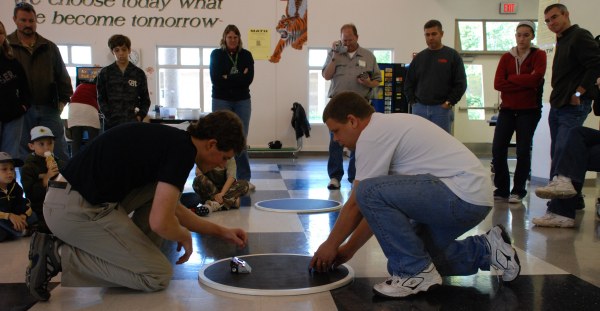 Ultra Violet vs Mr. Happy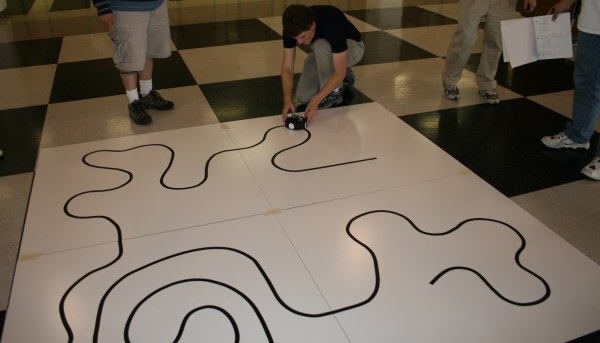 Puck on the Dead Reckoning course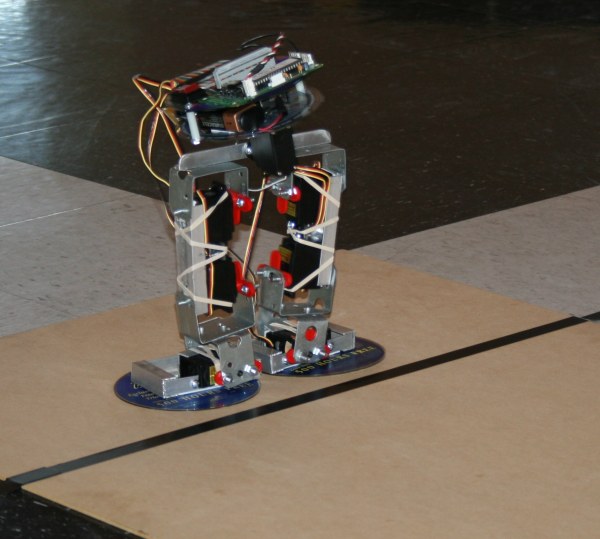 Pool Boy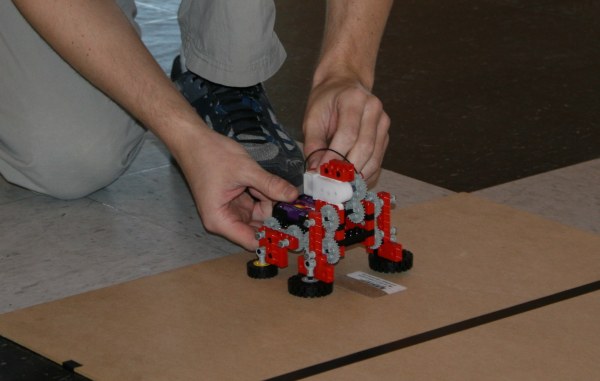 4-1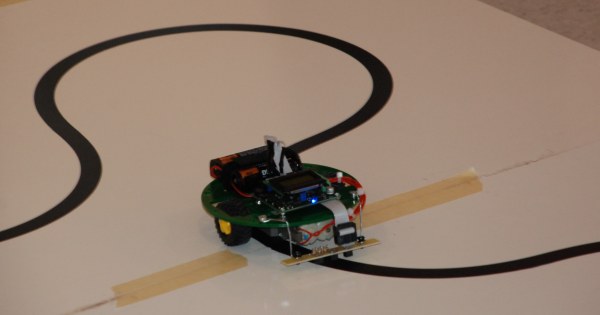 Anthem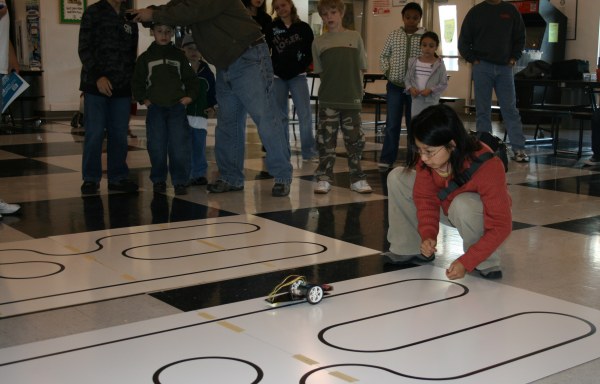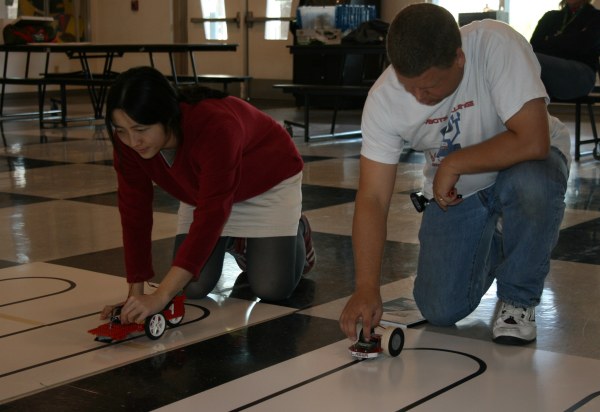 Big Ugly vs. Laser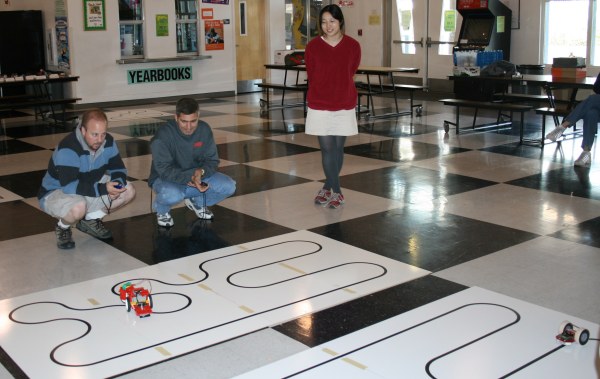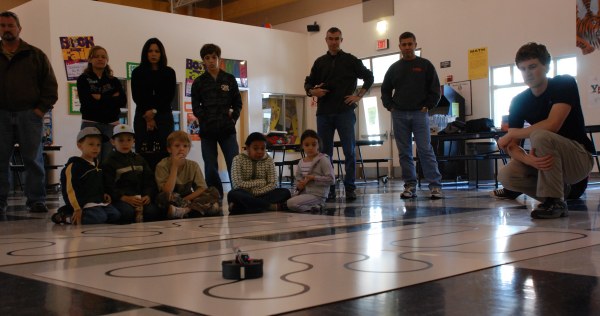 Puck on the Line Following Course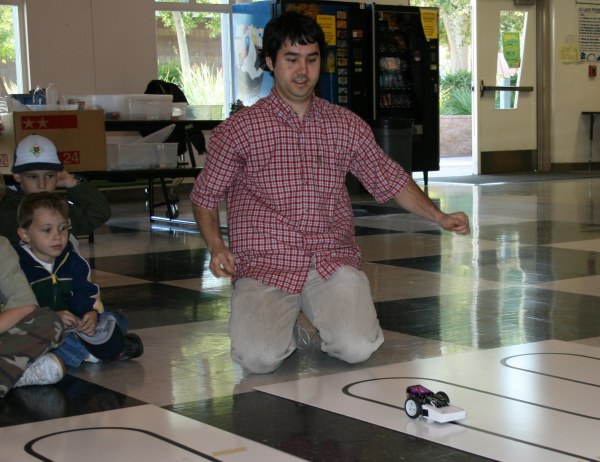 Poser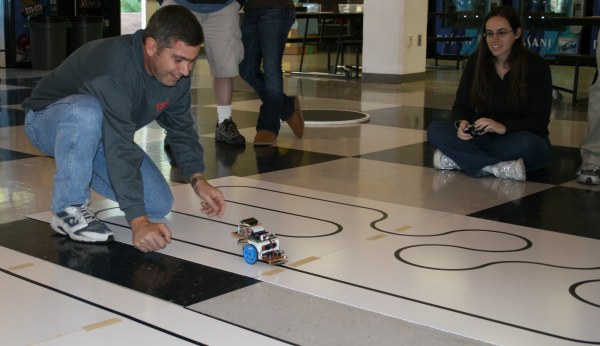 Rod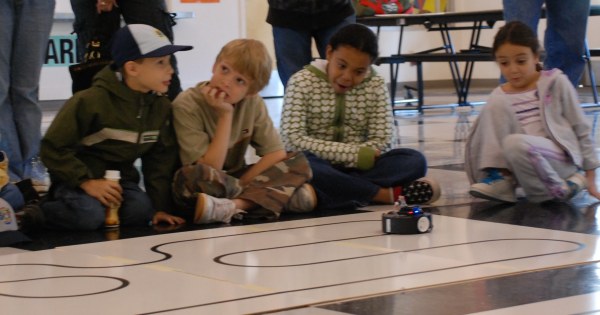 Puck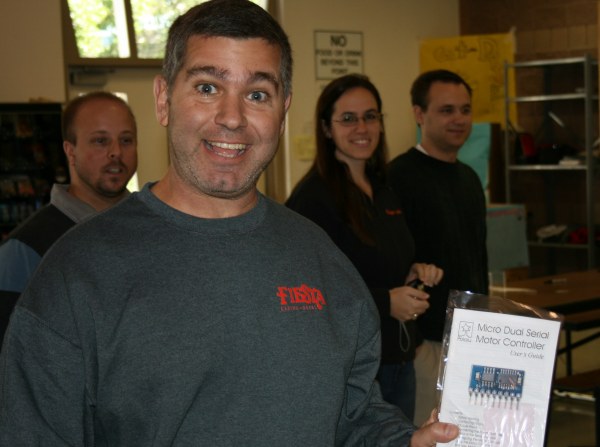 Best of Show Prize
</div> </div>
</div> </body> </html>