Our fifth robot competition was held back at Rancho High School in Las Vegas. We had 24 robots competing in the 5 different events, including our new Dead Reckoning competetion.
The Best Of Show award went to Jan Malasek for Road Rage.
We would like to thank the following sponsors for their gracious prize dontations:

Mini Sumo Results
We had 9 entrants in the mini sumo event. As we did last competition, the preliminary events were a chance for every bot to have a single battle with every other. Then the top 4 from the preliminaries went on to a single elimination bracket of best 2 of 3 battles.
Line Following Results
We had 7 robots competing in this event. Robots had to make 3 laps around the track without falling off, and were given 2 chances to do this. We started with preliminary races to determine the top 4, and then had a single elimination bracket to pick the winners. The line following track had 12 straight tiles, and 24 curve tiles, for a total 3 lap length of about 2821 cm.
Line Maze Results
We had 4 competitors in the Line Maze event. The first 3 bots showed a sign of realization of solving the maze, so all received the 0:10 bonus removes from their time.
Pool Race Results
Our second Pool Race only brought 2 robots, but they bothg ran very well. Bots started equally spaced around the track, and had to complete laps around the track, while hopefully passing other racers.
Robot
Builder
1st Place
Road Rage</a>
Jan Malasek
1:11.66
2nd Place
Dog's Pants
Ben Schmidel
DNF</a>
Dead Reckoning
We created a new event for this competition, a Dead Reckoning contest. Bots needed to drive around 3 bottles without knocking them over, then return to the starting spot as accurately as possible, and as quickly as possible.
Robot
Builder
1st Place
Genesys II</a>
Byon Garrabrant
5.5" - 53.41 seconds
2nd Place
Dead Vex
Eric
DNF</a>
Event pictures
Here are a few pictures from the event.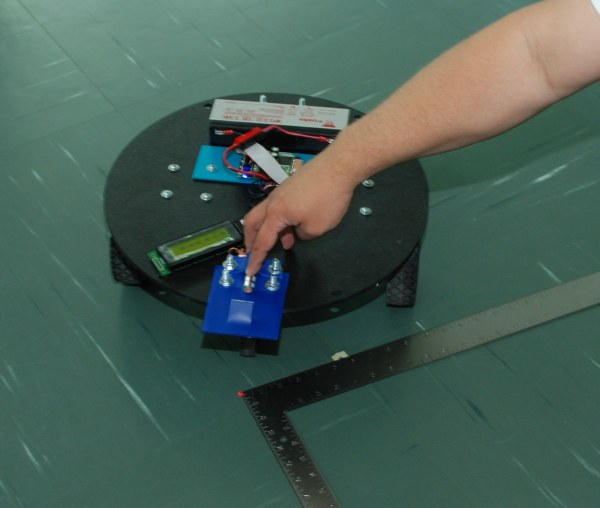 Genesys II used a laser to measure its distance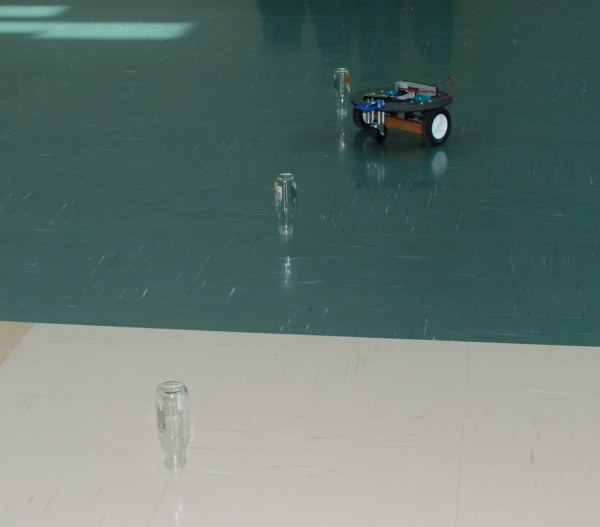 The Dead Reckoning event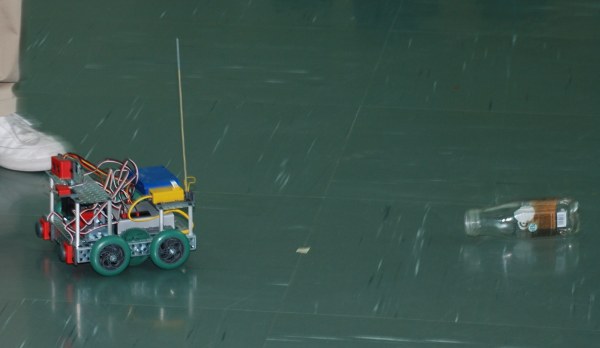 Dead Vex knocked over a bottle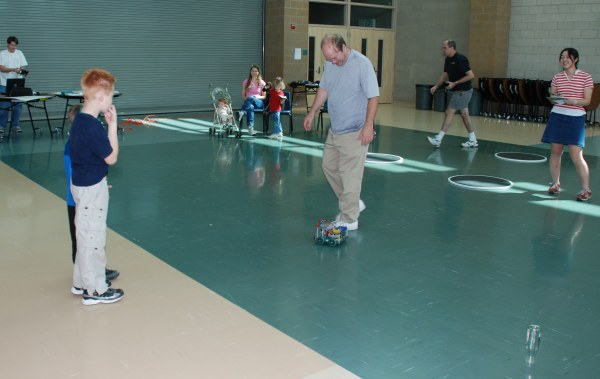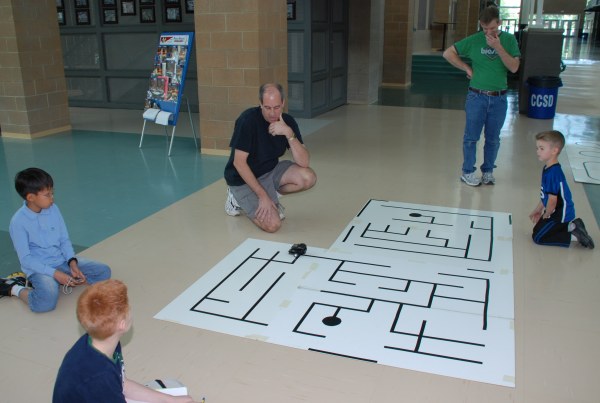 Black Pearl running the maze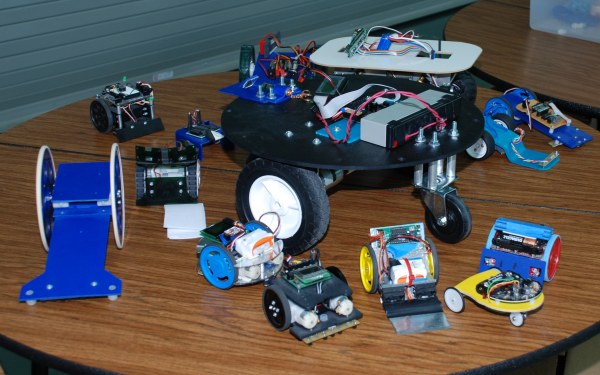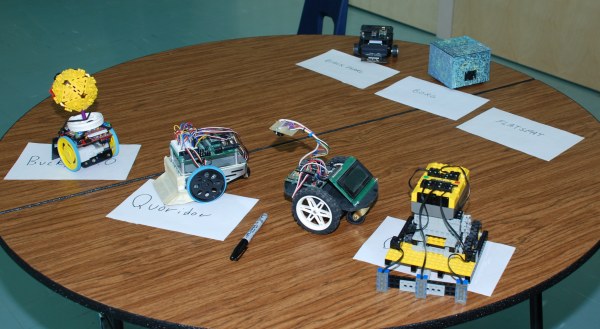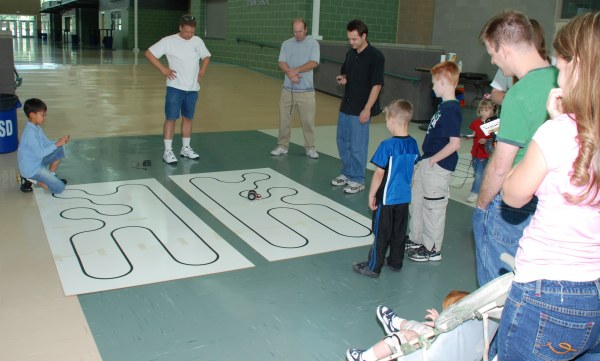 Laser Line Following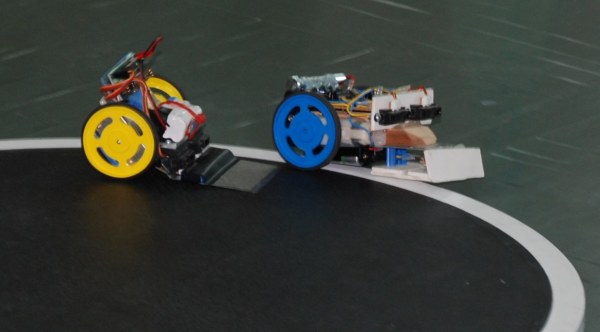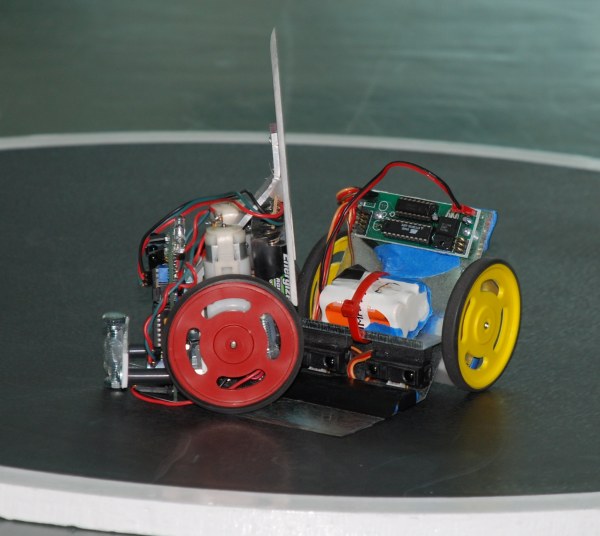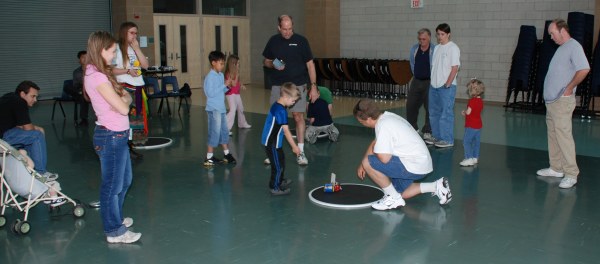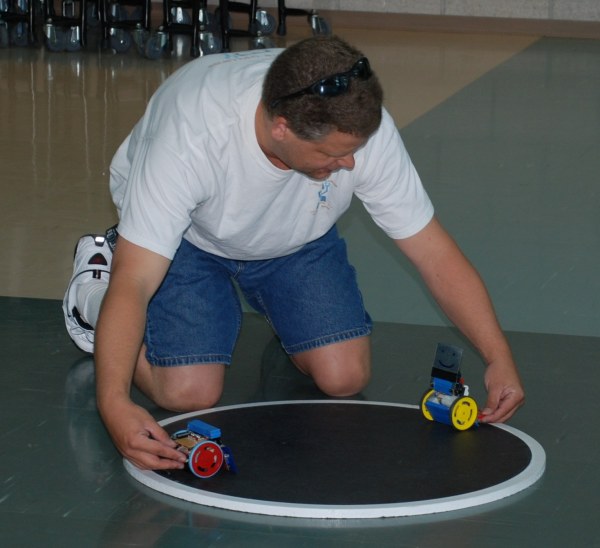 Mr. Happy vs Happy Jr.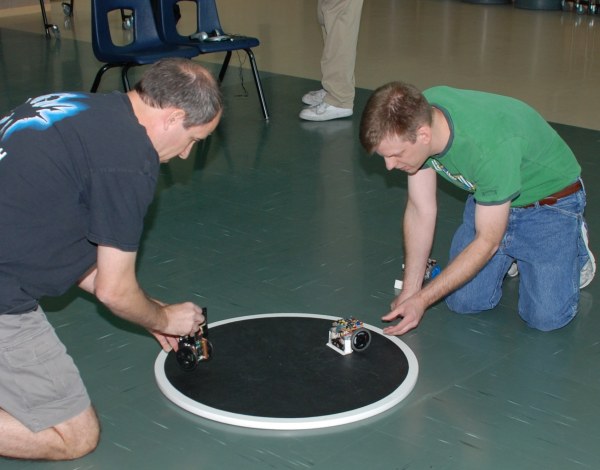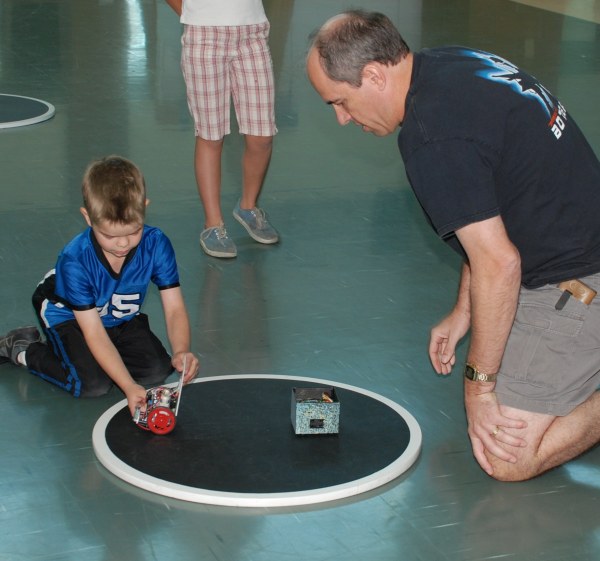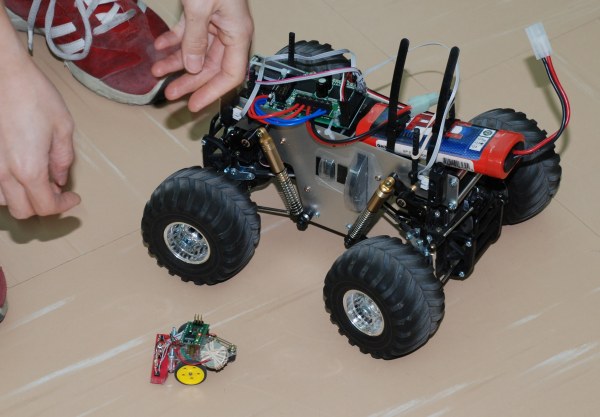 One our smallest and largest bots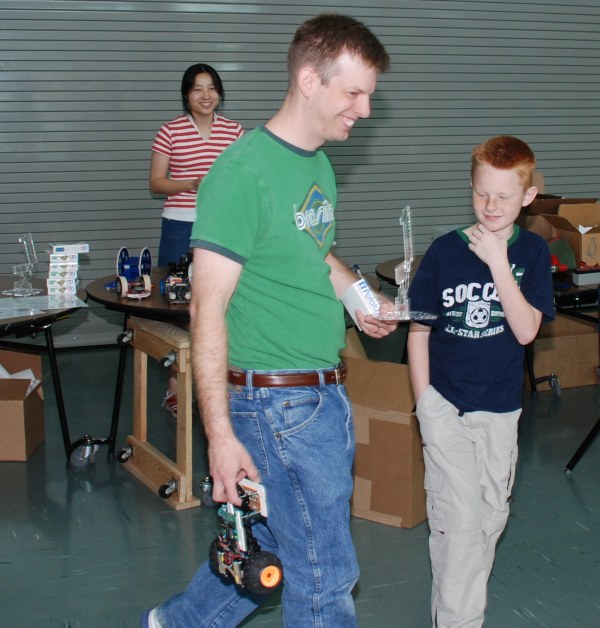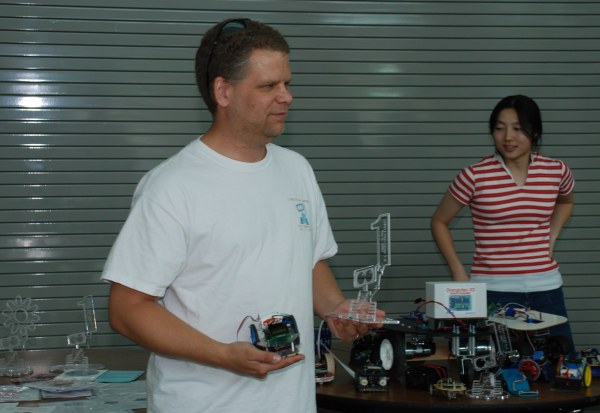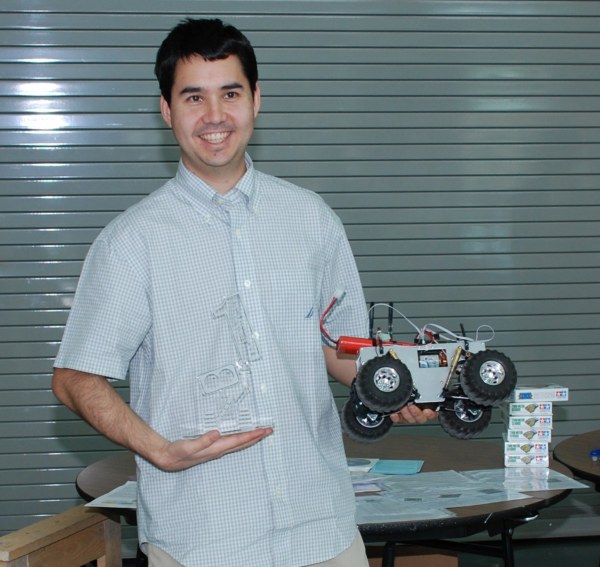 </div> </div>
</div> </body> </html>